As a golfer, you know how important it is to look and feel your best on the green. Whether you're a beginner or an experienced player, making sure you're wearing the latest golf apparel trends is essential for setting yourself apart from the competition.
In anticipation of 2023, here we discuss the top golf apparel trends that you should be sure to have in your bag as you tee off in style. Get your wardrobe ready to take on the tee box with confidence and style!
Comfort and Performance: Achieving the Optimal Balance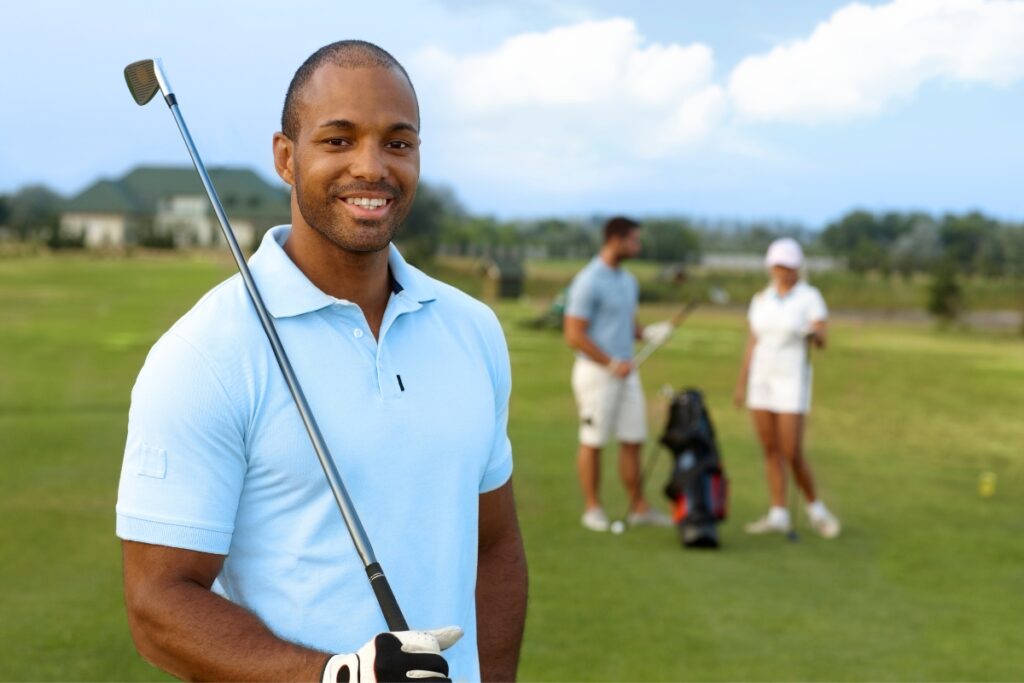 Comfort and performance are two of the main factors to consider when looking for the right golf apparel for a successful day on the course. With the right materials and designs, you can achieve great style without sacrificing performance or comfort.
The latest golf apparel trends focus on breathable and lightweight fabrics that are designed to keep you cool and comfortable on the course. Look for apparel made with high-performance materials such as polyester and spandex, which are designed to move with you and provide the maximum range of motion while allowing for a full swing.
In addition, these materials also have moisture-wicking properties to keep you feeling dry and comfortable during your round.
When it comes to style, you can find bold colors and modern designs that will help you look your best while playing. From polo shirts and pants to sweaters and hats, you can tee off in style with the latest golf apparel trends.
Classic and Stylish: Reaching for the Perfect Look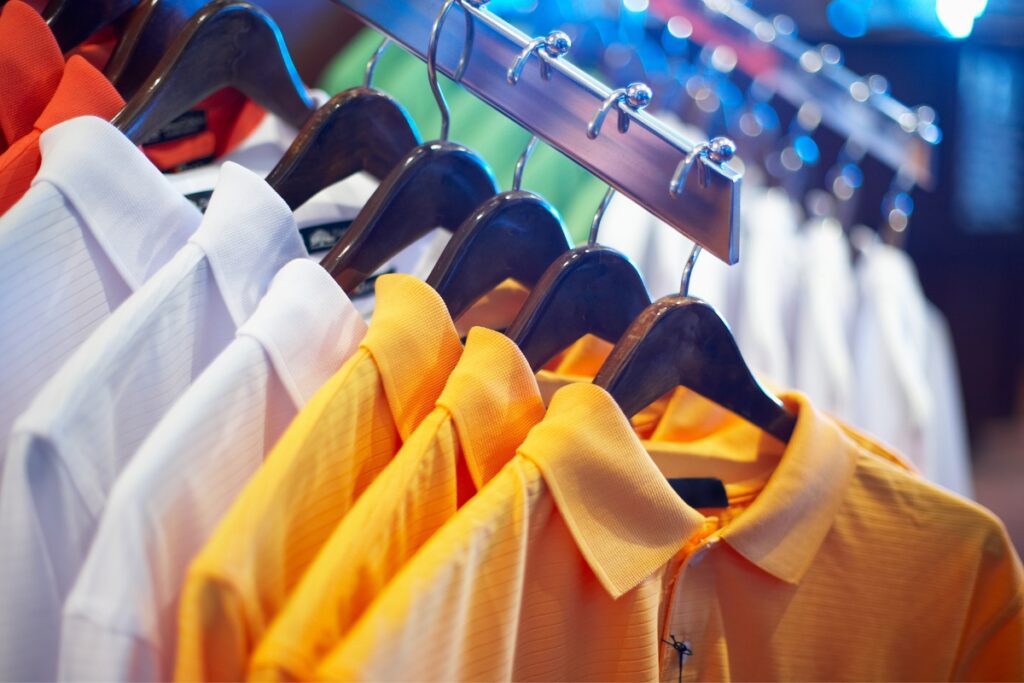 When it comes to the perfect look on the golf course, classic and stylish pieces work together to create a timeless style. Golf apparel trends for 2023 have a few key pieces that should be included in your wardrobe.
Look for fitted tops in shades of blue, black, and white. Paired with pleated trousers and a pair of golf shoes, this look is sure to turn heads. For a more contemporary look, think bold colors and modern silhouettes.
Printed shirts and shorts add a touch of flair, and a bright polo shirt can look striking when paired with a statement belt. For a more laid-back look, opt for lightweight fabrics such as linen or cotton.
T-shirts can be paired with shorts for a casual look, while a classic cardigan can be a stylish addition to the outfit. With these key pieces, you can create the perfect look for the golf course.
Technology-Driven: Taking Advantage of Advanced Fabrics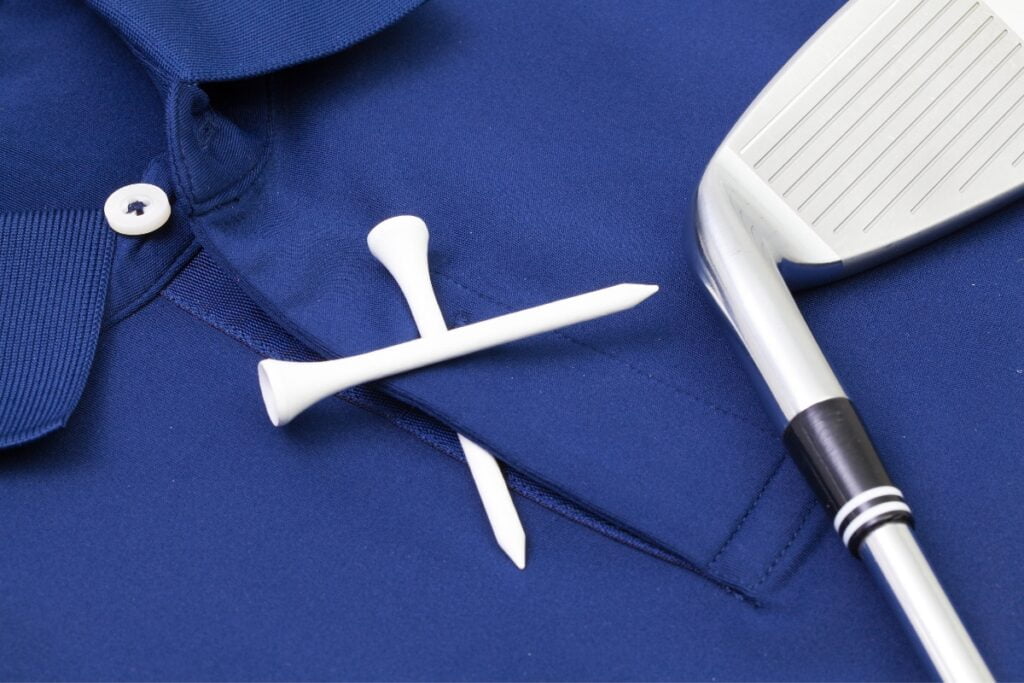 Today's golf apparel trends are being driven by technological advancements in fabric technology. Fabric manufacturers are creating fabrics that are designed to keep golfers comfortable and dry.
Many of these fabrics have moisture-wicking properties, which help to keep the golfer's skin dry and comfortable regardless of the weather conditions. Additionally, these fabrics often provide insulation to keep golfers warm in cooler temperatures.
These technical fabrics also provide UV protection, while also being lightweight and breathable. With these advanced fabrics, golfers can stay comfortable and stylish in any weather, allowing them to focus on their game.
Moreover, this technology is allowing fashion designers to create fashionable golf apparel while still providing the necessary technical features. So, if you're looking to stay on-trend and play your best golf, choosing apparel made with advanced fabrics is definitely the way to go.
Athleisure: Embracing Comfort and Style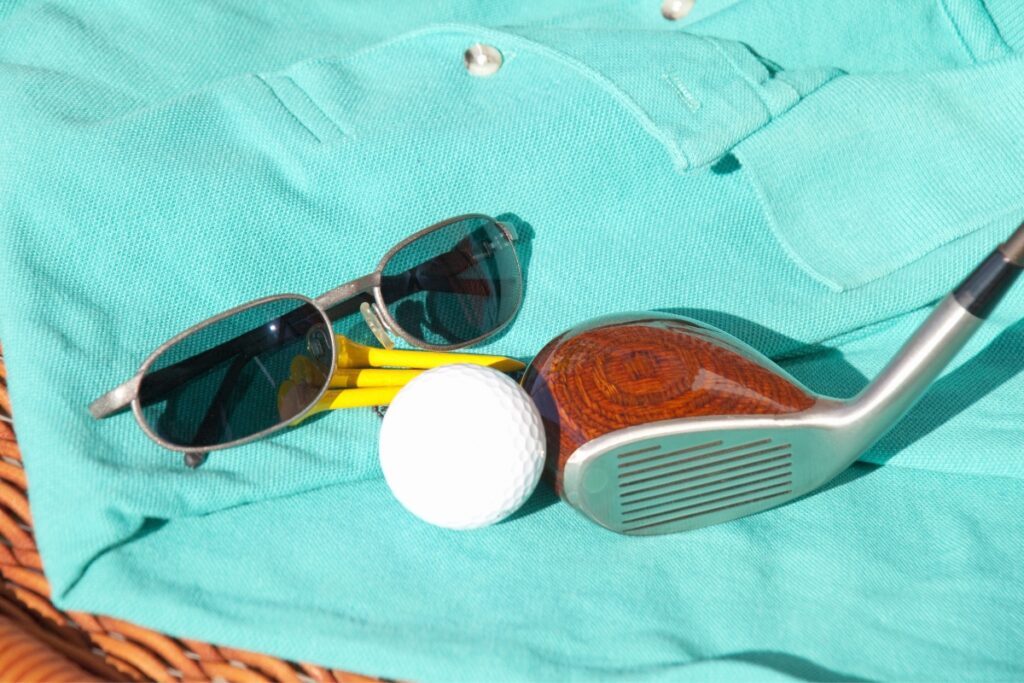 Athleisure has been the go-to trend for many due to its effortless combination of comfort and style. It's no surprise that the trend has also made its way into golf apparel, making it easier than ever to look great on the golf course. From lightweight performance fabrics to modern silhouettes, golfers can now find a variety of stylish and functional apparel to choose from.
Whether you're looking for classic golf polo shirts, activewear-inspired golf pants, or a complete set of golf apparel, you can find something to suit your style.
Keep an eye out for performance fabrics that provide breathability and comfort, as well as bold designs and prints to stand out on the course. For 2023, the top golf apparel trends are all about embracing comfort and style, so you can tee off in confidence.
Going Bold: Utilizing Color and Patterns to Make a Statement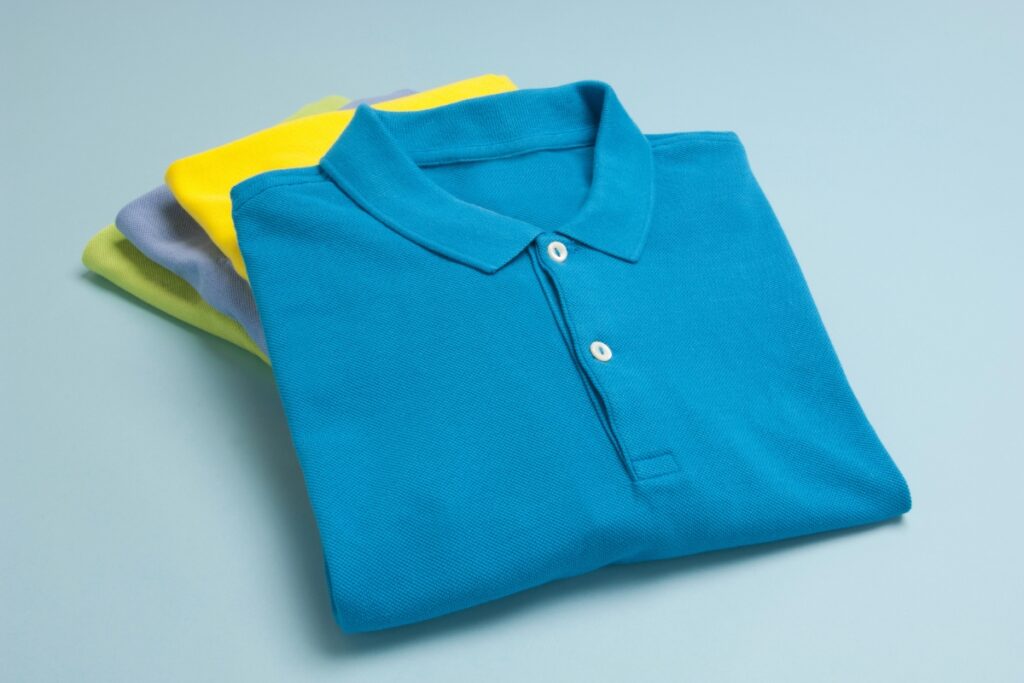 Creating a fashion statement on the golf course doesn't have to be difficult. With the right colors and patterns, golfers can feel and look confident while teeing off. Bold colors and patterns are the way to go when it comes to making a lasting impression on the golf course.
It's all about striking the perfect balance between looking professional and still having fun. Bright colors are a great way to bring energy and life to a golf course. Floral prints and polka dot patterns are also a good way to stand out from the crowd.
It's time to get creative and think outside the box with golf apparel trends. Whether it's switching up the typical dress code or playing around with colors, golfers have plenty of options to make the golf course look and feel more fashionable.
Putting It All Together: The Best Ways to Put Your Look Together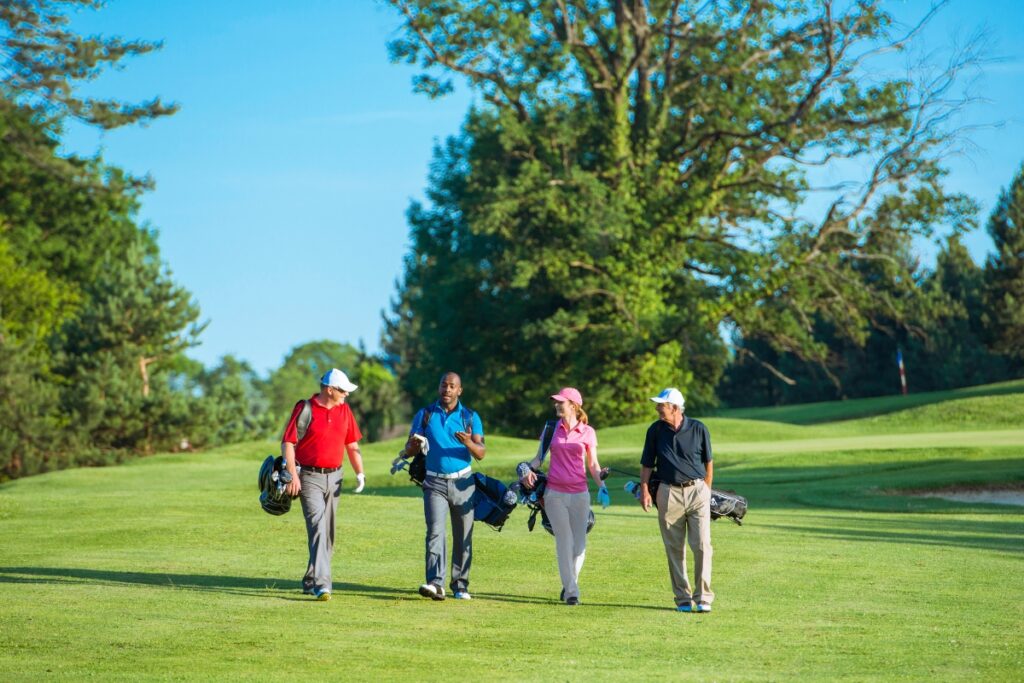 Putting together an outfit can be challenging, but doing it for a day on the golf course is a whole different story. With the constantly revolving trends in the golf industry, understanding the best way to put together a look can be a daunting task.
The first trend to focus on is comfort. For golfers, it is essential to be able to move freely and easily while playing. Luckily, this is becoming increasingly easier with the rise in performance-based fabrics and styles that are being made with athletes in mind. Investing in a good pair of golf shoes and shorts will help keep you comfortable and stylish throughout the game.
Bright colors and patterns are also a key trend to look out for when shopping for golf apparel this season. Colors like coral, yellow, and aqua have been seen all over the golf course and can be a great way to stand out.
Bold patterned polo shirts are also a great way to add a unique twist to your look. Having a few pieces in your wardrobe that can be easily mixed and matched will give you tons of options to choose from when creating your golf look.
Must-Have Items for Every Golfer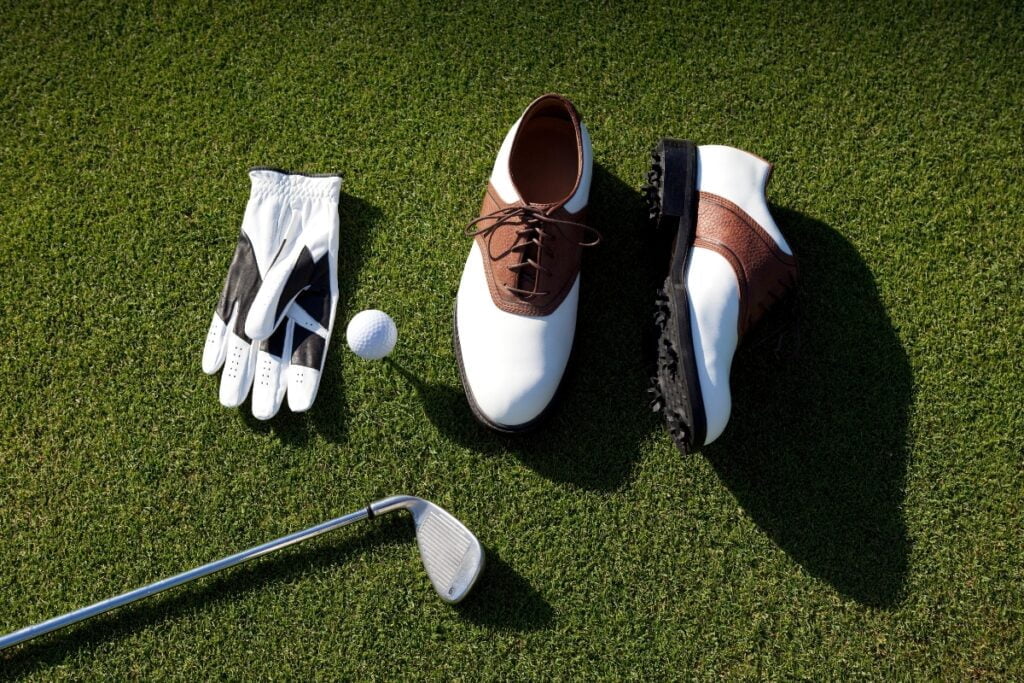 Golfers must be ready for a day on the course with the right equipment and apparel. Choosing the right clothing and gear can enhance the golfing experience and make you look stylish. Among the must-have items for every golfer are comfortable shoes, a hat, and appropriate clothing.
When selecting clothing for golf, comfort is key. A light T-shirt, a polo shirt, and breathable pants are ideal for golfers. These should be made in lightweight, moisture-wicking materials, which allow for freedom of movement and can keep you cool and dry.
For added protection against the sun, a hat is essential. Choose one with a wide brim and a comfortable fit to make sure you can concentrate on your game.
Lastly, don't forget to pick out comfortable shoes to complete your golf attire. Look for supportive shoes with breathable uppers and flexible soles that provide stability, cushioning, and traction underfoot.
Final Thoughts and Tips for Shopping for Golf Apparel
Golf apparel trends are always changing, and it can be hard to know which pieces are the right fit for you. When shopping for golf apparel, comfort is key; choose items that are lightweight, stretchy, and breathable.
Look for moisture-wicking materials that will keep you cool and dry when playing in hot weather. Additionally, always consider the current fashion trends. Look for colors, patterns, and silhouettes that are stylish and flattering.
Finally, make sure to pay attention to sizing and fit. Different brands and styles may fit differently, so be sure to read the size guide carefully before you make your purchase.
If you are unsure, stay on the safe side and choose sizes that are slightly larger than your normal size. With these tips in mind, you can find the perfect golf apparel pieces for your wardrobe.
For quality golf apparel that is both fashionable and durable for a great round of golf, Golf Shot Apparel has a range of golf apparel that may just be what you're looking for. Our shop carries a variety of styles to ensure comfort and style out on the green.
Go ahead and take a look through our shop to see our selection, or feel free to ask us a question about our products or give us a call at 888-950-9515. Choose Golf Shot Apparel for all of your golfing apparel needs today!