Golf is one of the most popular sports in the world. It is also a great way to exercise and have fun. And as a golfer, you must have the proper equipment to play your best. So in this article, we will discuss the importance of golf equipment and apparel and how they can help you play better.
What Is the Importance of Golf Equipment and Apparel?
Golf equipment and apparel can be important for a number of reasons.
First and foremost, it is necessary to have the correct equipment in order to play the sport at a high level.
Without the proper gear, you will not be able to hit the ball as far or as accurately as you could.
Golfers also need to have the proper clothing to play the game well. Without the proper golf apparel, you won't be able to stay warm or cool during the course of the game.
For example, golf shirts are designed to allow freedom of movement so you can swing your club more easily.
While golf pants and shoes are designed to provide traction and support, which can help you improve your game.
Golf clothing is also important for comfort. Many people find that they are able to play longer and more comfortably when they are wearing the proper gear.
You will not even get as sweaty if you are wearing appropriate clothing.
They allow you to look sharp out on the course and are necessary in order to look professional when you're out there.
Additionally, you will only enjoy the game as much if you have the correct clothing and equipment.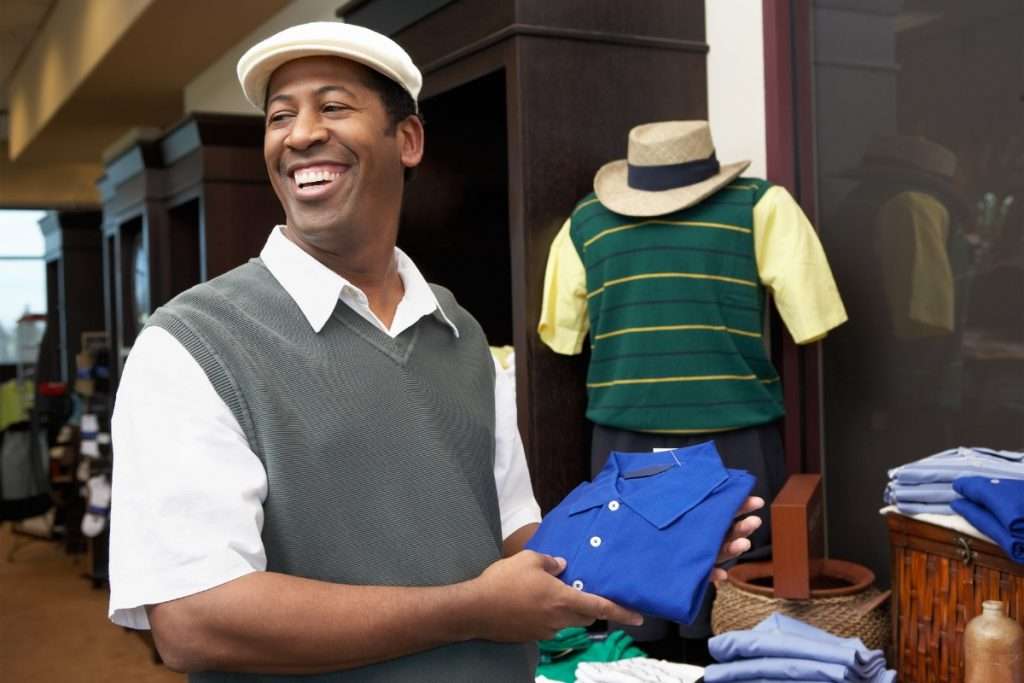 What Is the Difference Between Golf Equipment and Apparel?
We often think that golf equipment and apparel are the same. However, they are different things that perform different functions and serve distinct purposes.
Golf equipment, as the name suggests, consists of golf clubs and belts. It is to assist golfers in their games.
Golf apparel, on the other hand, is basically clothing that golfers wear. It is used to keep golfers comfortable and protected no matter the weather.
Other than these, it is often not easy to pin down the differences between these two kinds of products.
What Golf Equipment Is Necessary to Play the Game?
To play golf, you will need to purchase a few items. These include a golf club, ball, hat, shoes, and a raincoat. While you can find used golf equipment at some sporting goods stores, it is often best to buy new golf equipment when starting out. This way, you can be sure that the equipment is in good condition and will help you improve your game. Golf equipment can be expensive, but it is an investment that can help you enjoy the sport for many years to come.
But for the minimum equipment required to play golf, you will need to have a golf club and a pair of golf shoes. Many people also recommend that you purchase a ball and a tee. Alternatively, you can rent clubs and shoes from a golf course.
What to Consider When Buying Golf Equipment and Apparel?
When purchasing golf clothing and equipment, there are a few things to keep in mind.
First, consider what type of climate you will be playing in. If you live in an area with hot weather, you'll want to choose golf clothing that is light and breathable. On the other hand, if you live in a cooler climate, you'll want to choose golf clothing that is warmer and more durable.
Next, think about the type of terrain you'll be playing on. If you'll be playing on a course with lots of hills and rough terrain, you'll want to choose golf shoes that have good traction. You may also want to consider investing in a cart or a push cart to help you carry your clubs around the course.
Finally, consider your budget. Golf can be an expensive sport, so it's important to set a budget before you start shopping. Once you know how much you're willing to spend, you can start narrowing down your options.
Remember, golf clothing and equipment can be important for improving your game. By taking the time to choose the right products, you can ensure that you have everything you need to play your best.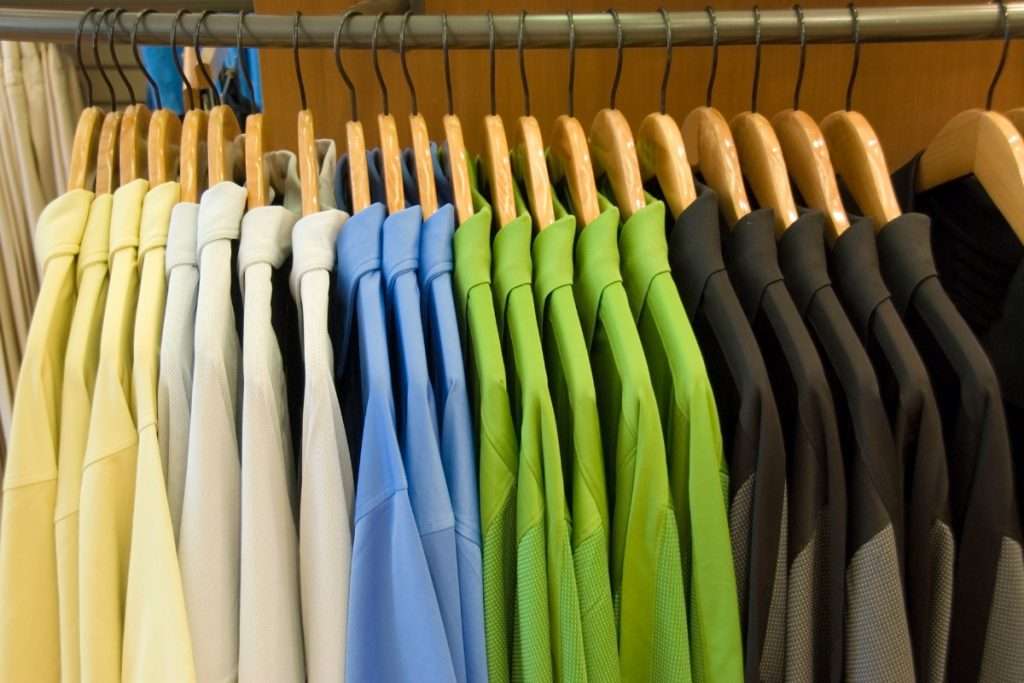 Where to Find Your Next Golf Apparel?
Have you ever seen a professional golfer and wanted to learn what it takes to be successful like them? Or maybe you want to start playing golf as a new hobby. If so, there are a few things you'll need to know. First and foremost, you need to have the right golf equipment and apparel. So if you're having trouble finding one, look no further than GolfShot Apparel.
We offer a variety of athletic apparel for golfers that are also designed by golfers who share the same love for the game. So what are you waiting for? Shop your next golf apparel here!