Are you looking for the perfect present for the golfer in your life? Show them how much you care with a thoughtful and unique golf gift. From fun and decorative accessories to practical tools and equipment, golfers of all skill levels will appreciate a good golf gift.
Choosing the right gift for a golfer can seem like a daunting task, especially if you don't know a lot about the sport. Fortunately, you don't have to be an expert in golf to choose a suitable present. If you want to surprise the golfer in your life, then look no further than this guide!
With so many great options to choose from, you're sure to find something special for the golfer in your life. With something to fit every budget, you don't have to break the bank to show someone you care.
Golf Gifts for the Beginner Golfer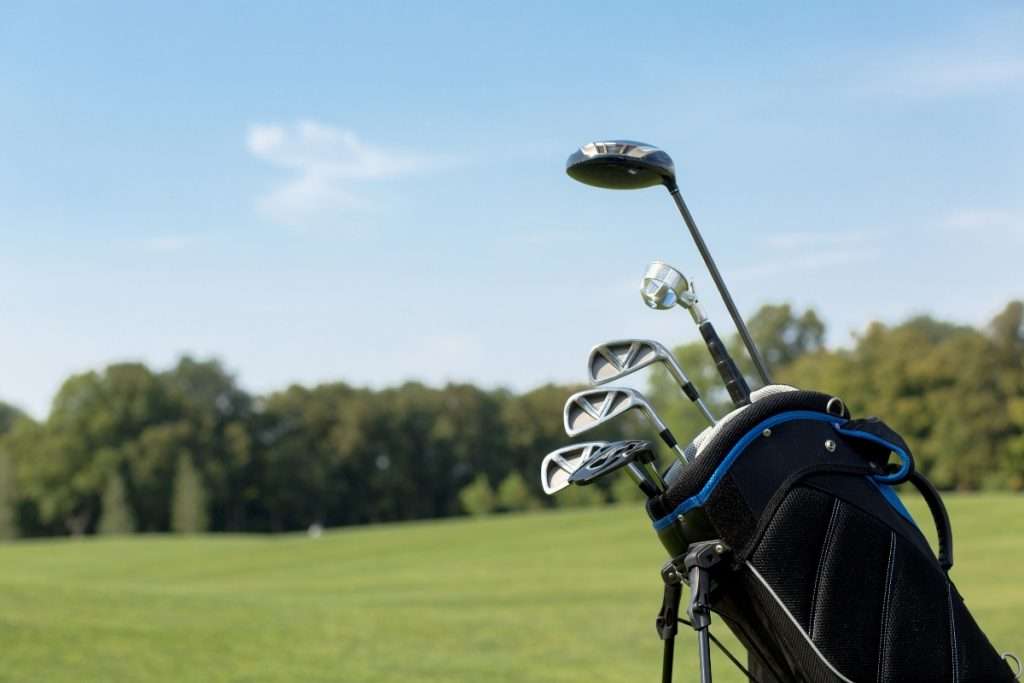 If you know someone who's just starting out on the green, having the right gear can really help them progress as a golfer. But what are the perfect gifts for golfers who are just starting out?
There are plenty of great gifts that beginner golfers will love. An appropriate golf bag allows them to store the clubs, balls, and other accessories in an organized way. Quality golf clubs are obviously essential to play the game, and a good place to start is with a hybrid club — it's a combination of a wood and an iron and can make playing golf easier for a beginner. Also, a golf glove helps with grip and can make a big difference in their game.
Practice makes perfect, so golfers need to practice to improve their game. Golf putting mats are a great way for beginner golfers to practice their putting on their own time. That way, they can practice their strokes and get comfortable with their putter without ever having to leave home. Another great gift is a golf practice net, so they can practice their swing without the need for a driving range.
No matter their proficiency level, every golfer needs to keep track of their score. Digital scorecards are a great way to do this, and they are small and easy to carry in the golf bag. A good golf hat will protect them from the sun and keep their head cool. And lastly, when golfers are finished playing, a nice set of golf towels will help them clean their clubs and keep their golf bag neat and tidy.
Gifting the perfect present to a beginner golfer doesn't have to be a hassle. With the right golf gift guide, you can find the perfect present for any golfer. Whether they need new equipment, practice tools, or something to make the game more enjoyable, there's something out there for everyone.
Golf Gifts for Experienced Players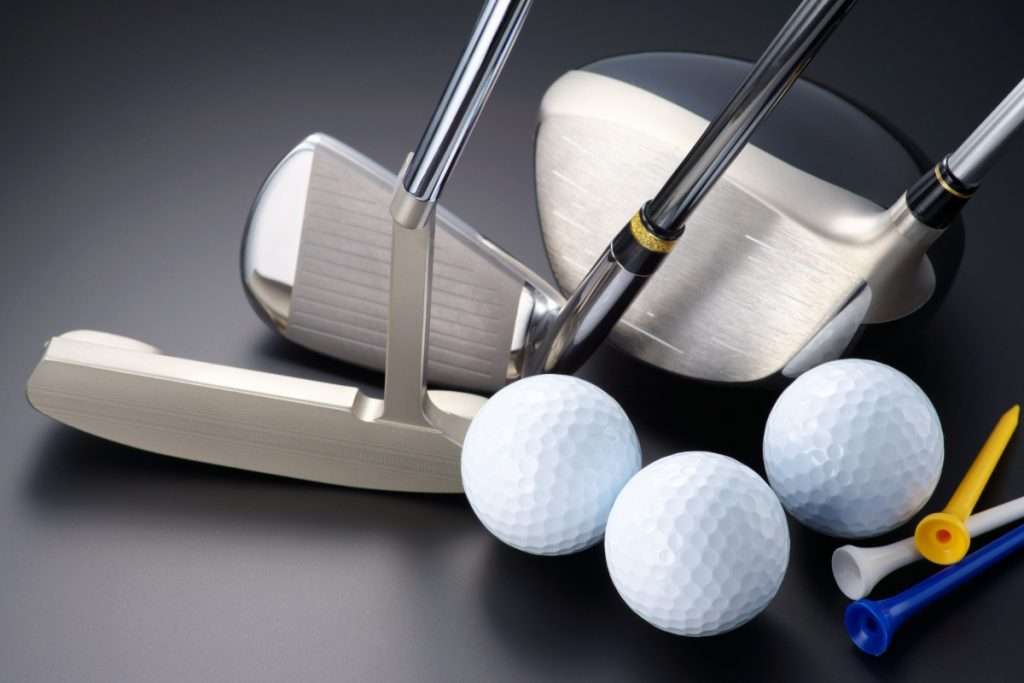 Gifting the perfect golf accessory to the experienced golf players doesn't have to be tricky. Golf gifts for experienced players should focus on the quality of the product and its ability to enhance the player's game.
Top-tier items such as golf bags, clothing apparel, and golf equipment can make a great present. Of course, you don't want to forget the essentials such as golf tees, balls, and club covers.
A personalized golf gift shows extra thoughtfulness, and it is sure to be appreciated. No matter what the golfer in your life loves, a carefully picked golf gift will always be appreciated.
Gifts for Advanced Golfers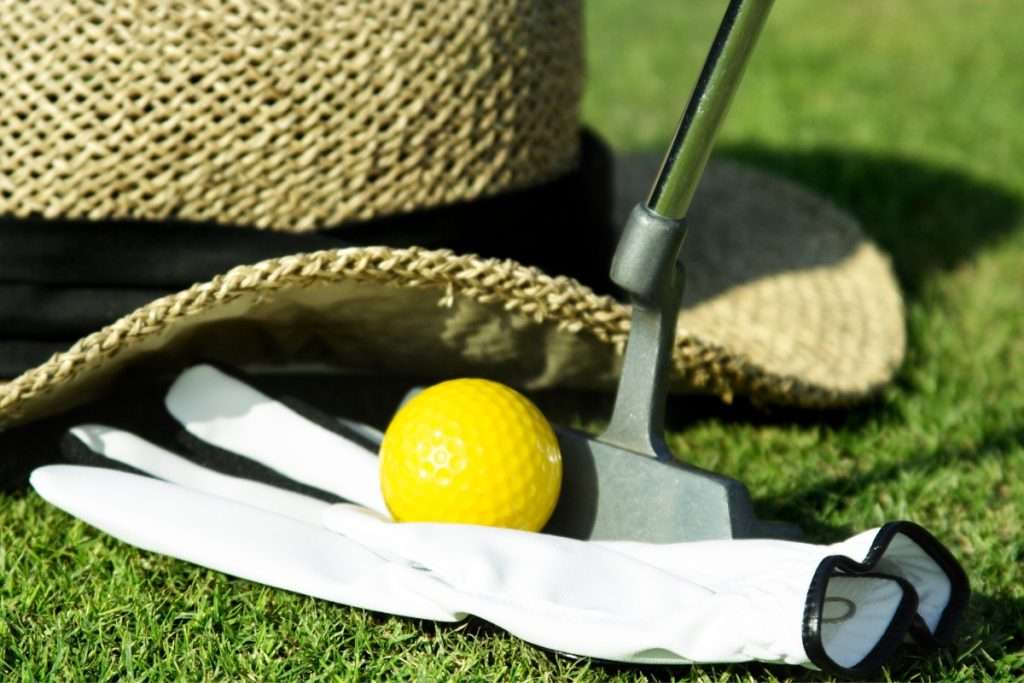 Advanced golfers need a gift that will help them refine their skills, from the latest in golf technology and gadgets to clothing and accessories. Shopping for the perfect golfing present for an experienced player can be tricky, but here are our top gift picks for advanced golfers.
Golf Technology: Give the advanced golfer in your life the latest in golf technology to help them take their game to the next level. Investing in a high-quality golf simulator or launch monitor can give golfers the ability to practice and analyze their swing from the comfort of their own home.
High-end launch monitors and simulators offer an array of features such as advanced ball flight simulation, spin rates, and in-depth analytics.
Golf Gadgets: There is a plethora of gadgets that can help the advanced golfer improve their game. A rangefinder is an essential tool for golfers of all skill levels, but they can be especially helpful for advanced players.
Rangefinders give players the ability to measure distances accurately, which can help them make the right club selection and improve their course management skills. Other gadgets that can be beneficial for advanced golfers include practice mats, putting mirrors, and ball retrievers.
Golf Clothing and Accessories: Clothing and accessories can help experienced golfers look and feel their best on the course. Gift them a pair of golf shoes with advanced features like spikeless soles, waterproof material, and breathable mesh.
They'll appreciate clothing tailored to their specific needs, such as moisture-wicking golf shirts, lightweight sweaters, and waterproof jackets. Other accessories such as golf gloves, golf hats, beanies, and golf bags can make great gifts for the advanced golfer.
Golf Training Aids: A wide array of golf training aids can help experienced players hone their skills and become better golfers. Get them a swing analyzer for easy-to-use feedback on their swing, or a golf putting mat to help them improve their putting stroke. There are also many golf training aids on the market designed to help players with their alignment, balance, and posture.
Gifts for advanced golfers don't have to be complicated. With the right gift, you can help a golfer of any level improve their game and feel great on the course.
Gifts for the Fashionable Golfer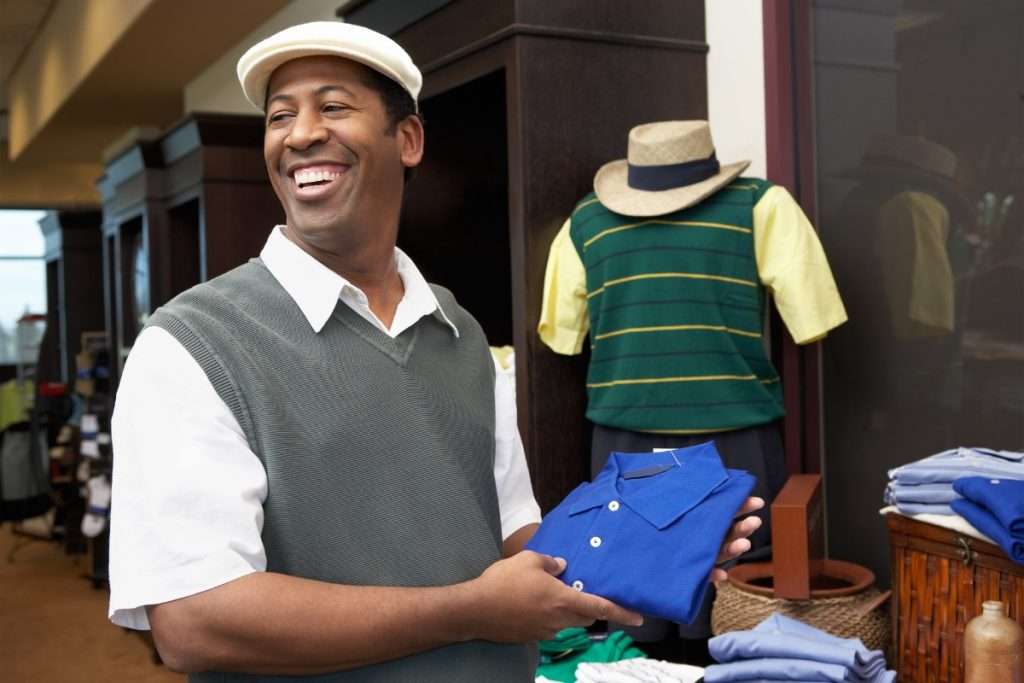 For the fashion-savvy golfer, consider a new golf bag with trendy design and functional features. Look for options with multiple pockets, adjustable straps, and a comfortable handle.
A stylish golf towel with a snap-on carabiner is another great gift for the fashionable golfer. A variety of sunglasses, headcovers, and other accessories such as belt buckles, keychains, and ball markers will help them express their unique style while they play.
Keep in mind that if you're looking to get the golfer in your life golfing apparel, they have to stick to a dress code out on the green.
Golf Gifts For Any Golfer
With a thoughtful gift, you can ensure that your golfer will be able to hit the course in style and increase their enjoyment of the game. If you want to make sure the golfer in your life is perfectly equipped for their next round, consider all the options discussed in this guide.
From golf bags to balls to accessories, there is something for every golf enthusiast in your life. Whatever you choose, make sure it comes from a reliable source and with a durable finish that can withstand the rigors of the game.
For the best selection of golf apparel to gift the golfer in your life, Golf Shot Apparel has everything you need. Take a look through our shop to find the perfect gift for a golfer or get in touch through any of our contact channels to see if we have what you're looking for. Choose Golf Shot Apparel for any and all of your golfing apparel needs!