As technology advances, golfers of all skill levels aim to use their gadgets in order to improve their game. And with a wide range of choices in the market, it can be hard for ladies to find the best golf watch for their needs. Golf watches have become an invaluable asset to golfers, providing much more than just time or scorekeeping. From GPS tracking to swing analysis, a modern golf watch is a powerful tool that allows golfers to track performance and make the necessary adjustments to score better.
For ladies looking for a quality golf watch that not only looks good but performs well on the golf course, we've got you covered. In this blog post, we will review 5 of the best golf watches for ladies in the market, as well as provide advice on which features to consider when choosing the best one for your needs.
So if you're a female golfer looking to up your game and track your performance, stay tuned and read on to learn which golf watch is the perfect fit for your skillset!
Choosing The Best Golf Watches For Lady Golfers
Benefits For Golfers Wearing Watches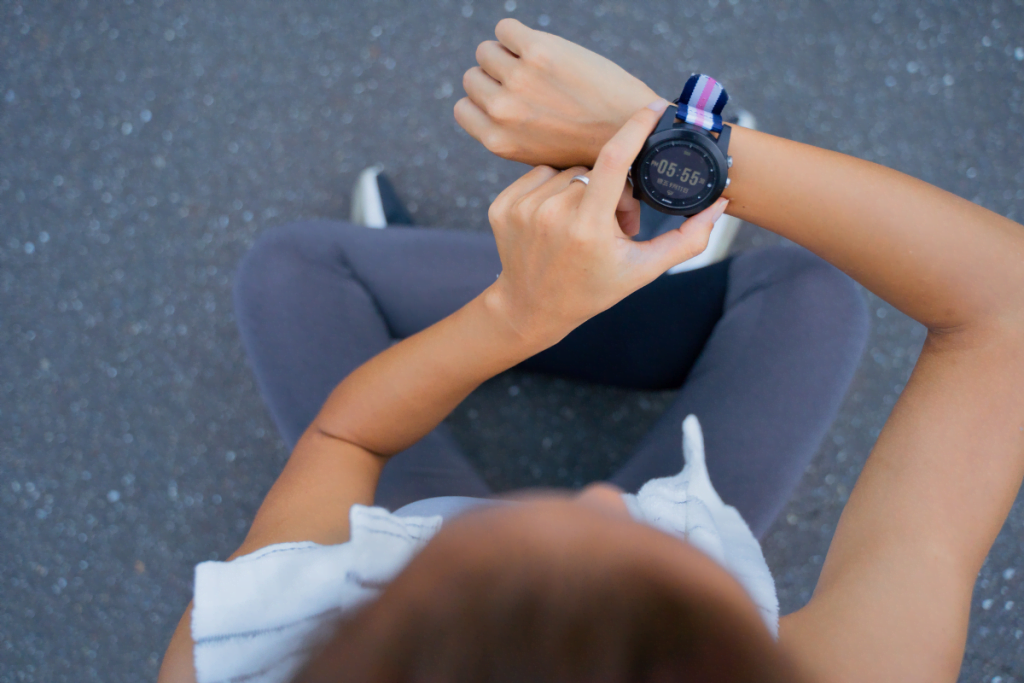 Golfers wearing watches have the potential to significantly improve their game. In the past, players have relied on the old-fashioned method of a caddie or a scorecard to track their progress. But with the advancements in technology, golfers of all levels have access to a variety of tools.
Here are some of the main benefits of wearing golf watches:
Keep Track of Your Stats: The most important benefit of wearing a golf watch is that it can quickly and accurately track your progress on the course. Modern golf watches come with a variety of features, such as tracking your score, the distance of each shot, and monitoring your average golf score over time. This can be extremely helpful if you are trying to make improvements to your game.
Get Access to On-Course Advice: Many golf watches now come with on-course advice that can help you make better decisions. For example, you can get advice on which club to use in certain situations, or how far to hit the ball. This can be a huge advantage for players looking to improve their game.
Stay on Track with Your Goals: Wearing a golf watch can also help you stay on track with your goals. You can track your progress over time and set specific objectives for yourself. This can help you stay motivated and make sure that you are heading in the right direction.
Automatically Track Your Shots: Many golf watches now come with automatic shot tracking. This can be extremely helpful if you are looking to analyze your swing and make improvements. You can view your shot history and get real-time data on how well you are performing.
Receive Notifications and Updates: Golf watches are also great for staying up to date with news and updates. Most watches come with built-in notification systems that alert you when there is new information available. This can be a great way to stay on top of your game without having to constantly check your phone.
For ladies looking to improve their golf game, wearing a golf watch can be a great way to track progress and gain access to on-course advice. With all the technological advances in golf watches, the best golf watches for ladies can provide a range of features and benefits that can help improve their game.
Features To Look For In A Golf Watch
Golf watches are ideal for any golf enthusiast, especially ladies. Whether you're a professional or a novice, a golf watch can help you dramatically improve your game. To choose the best golf watch for you, here are some features to consider:
Preloaded Golf Courses: Preloaded golf courses provide you with an accurate and detailed course map and let you measure the distance of your shots. You can also access additional courses from the cloud.
Scorekeeping: Many golf watches allow you to keep track of your scores throughout the course. They also provide detailed analyses of your performance to help you understand your game better and identify areas of improvement.
Online Syncing: Online syncing allows you to share your scores and compare your performance with other golfers. It also helps you find new courses and gain access to valuable tips and tricks.
GPS: A GPS-enabled golf watch lets you calculate the exact distance of your shots and track your progress as you move around the course.
Weather Updates: Weather updates help you plan your golf game and make sure you stay safe in the event of inclement weather.
Shot Tracking: Shot tracking lets you analyze the speed and accuracy of your shots, as well as other statistics that help you improve your golf game.
If you're looking for the best golf watches for ladies, make sure you consider these features before you make a purchase. With the right golf watch, you can take your game to the next level.
The Top 5 Best Golf Watches For Ladies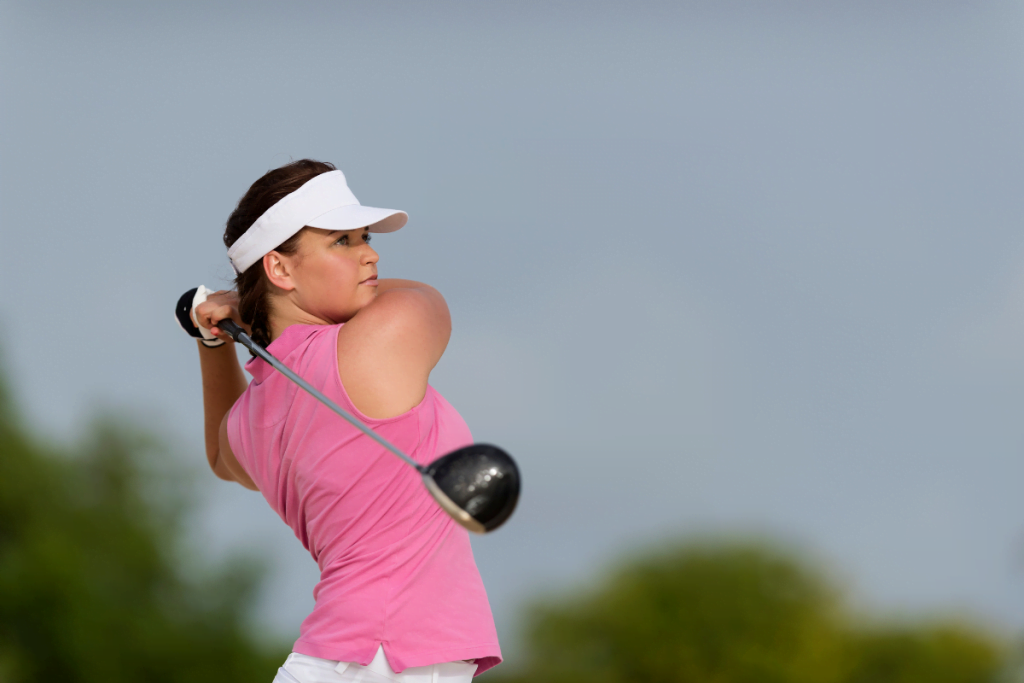 Golfing is one of the most popular sports in the world, and it's no surprise many ladies love the game. Having the best golf watches for ladies can make all the difference. Not only can they be used to keep track of time, but they can also help you improve your game. Here's a list of the top five best golf watches for ladies that you should consider:
The Garmin Approach S60 – This watch is one of the best and most popular golf watches for ladies. It comes with a 1.2-inch sunlight-visible color touchscreen that displays detailed hole and course data. It also comes with a built-in club tracking system, so you can get the most out of your club choices.
The Apple Watch Series 5 – The Apple Watch Series 5 may not be specifically for golfers, but it can still be incredibly useful for lady golfers. The always-on display and range of fitness apps can help you stay on top of your game while you play.
The Suunto 9 Baro – This is a perfect watch for ladies who want to go the extra mile. It comes with an impressive battery life of up to 120 hours along with an advanced GPS system to track your progress. It also comes with an altimeter and barometer for added accuracy.
The Bushnell Pro X2 – Combining the best of digital and analog watch technology, this golf watch is perfect for ladies looking for an all-in-one device. It comes with all the traditional golf watch features like yardage, hazards, and pin setting, but it also offers an impressive range of extras like Bluetooth and shot tracking.
The Fossil Q Explorist HR – This stylish and modern watch is perfect for the fashionable golfer. It comes with all the features you need to keep track of your game, plus it has all the features of a smartwatch. You can track your steps, sleep, heart rate, and more.
No matter what type of golfer you are, there's a golf watch out there that's perfect for you. Whether you're looking for a traditional golf watch or a more advanced device with smartwatch features, you'll be able to find the right watch for your needs.
Tips For Choosing The Right Watch For You
With the ever-increasing demands and choices in the watch market, selecting the right watch can be a daunting and overwhelming process. From fashion to function, there is a wide variety of watches out there and it can be difficult to decide which one is best for you. To help you out, here are some tips for choosing the right watch for you:
Consider Your Lifestyle: When choosing a watch, it's important to think about your lifestyle and how it will fit into your everyday life. For instance, if you are an active person, you might want to go for a sporty or waterproof watch with many features, such as a stopwatch, timer, compass, and more. On the other hand, if you are more of a fashionista, you might want to go for a stylish watch with a unique design.
Set a Budget: It's important to look at the price range before making a purchase. There are watches ranging from as low as a few hundred dollars to as high as thousands. Consider your budget and find a watch that fits your style and price range.
Choose a Brand: Once you've narrowed down the type of watch you're looking for and the price range, it's time to decide which brand to go with. Research the best golf watches for ladies and read reviews to get an idea of which ones are best for you.
Go for Quality: Quality is always important, no matter what type of watch you're buying. Look for watches that are reliable and made of high-quality materials. You want a watch that's accurate, durable, and well-made.
Think of the Future: When choosing a watch, it's important to think of the future. Consider if you think you'll still love this watch in a few years' time. If you're looking for a watch to last you for many years, go for a timeless classic design.
By following these tips, you can easily find the best golf watch for ladies that is perfect for you. This way, you can be sure that you'll find the perfect watch for your needs.
The Best Golf Apparel To Match Your Watch To Help Your Game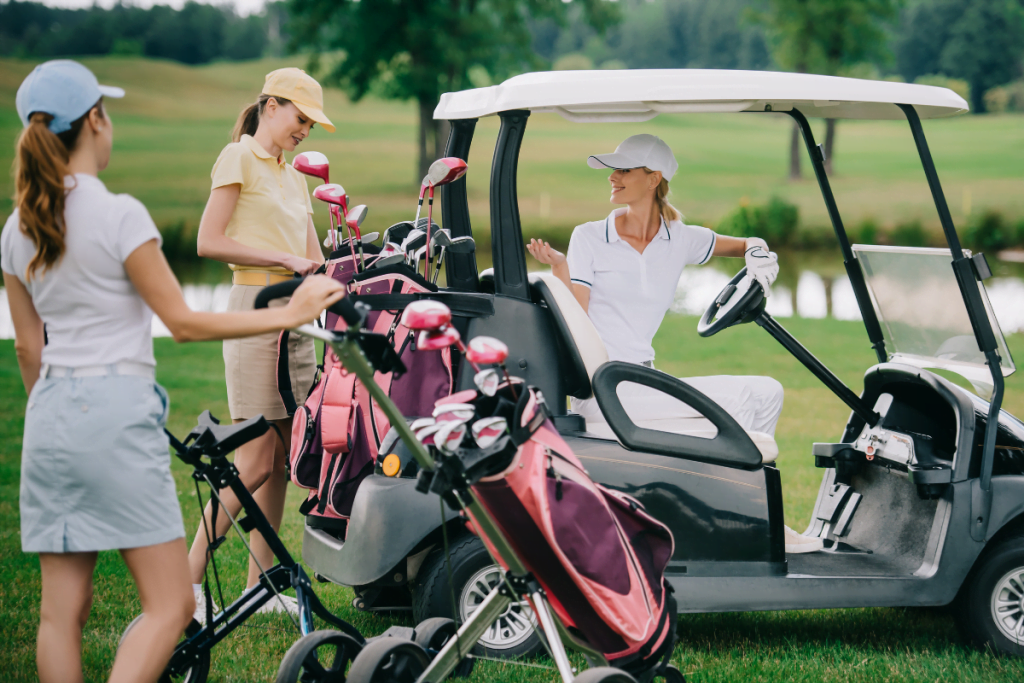 The best golf apparel to match your golf watches can be found at Golf Shot Apparel. From shirts to hats and beanies and even custom hoodies, we offer a range of pieces that can help you look your best on the course. Whether you're new to the game or a seasoned pro, you'll find something to suit your style.
The variety of golf apparel at Golf Shot Apparel ensures that you'll have the perfect pieces for each and every round. From men's polos to ladies' shirts, there's always something for everyone. You can also find a great selection of headwear to complete your golf look.
For the best golf apparel to match your golf watches, simply contact our golf apparel team. With our selection of the best golf apparel, you'll have everything you need to look and play your best. Shop our selection today to find the perfect pieces for your wardrobe.